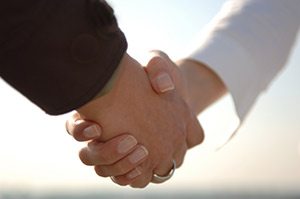 For those of you who are new to Chiropractic Care, this section is designed to let you know what you can expect from your first visit with us.
When you are first seen, a licensed Chiropractor will begin a series of examinations designed to locate possible subluxations – or misalignment – in the vertebrae of your spinal column. Subluxations can inflict uneven wear and tear on the individual vertebrae of your spine and interfere with your nervous system's ability to communicate with specific parts of the body. This interference can eventually cause other conditions if left untreated.
These examinations will begin with basic measurements such your height, weight, posture, and proportions. Armed with this information, a licensed Chiropractor will begin a physical examination of the spine, feeling for areas of high tension and pressure. This will allow the Chiropractor to identify problem areas and prescribe the necessary adjustments. Those adjustments will then be immediately administered at the patient's discretion.
When all is said and done, you will notice an instantaneous feeling of release and improvement. A perfect posture will feel more natural, the neck and back will feel more flexible, and you will be on your way to long-term wellness.
If you are still not convinced, here's a list of specific benefits you will receive from regular Chiropractic care:
Promotes a healthy posture.
Protects against injury.
Relieves stress and anxiety.
Relieves headaches.
Relieves, neck, mid and low back pain.
Increases your energy levels.
With this multitude of benefits and many others, why wouldn't you want to have Chiropractic care.
Patient Confidentiality
New patients will always be asked to fill out forms detailing possible health concerns and medical history. These are instrumental in our ability to provide the best possible care and are always kept private and confidential. All medical personnel associated with Adjust Me adhere to all HIPAA regulations to protect the privacy of your medical information.